Let the beauty of Castle Roštejn sourround you on you wedding day. There are several possiblities of wedding venues both inside and outside the castle. Start your married life at fairytale castle!
If you are planning to have your ceremony at Castle Roštejn, here are some basic information:
The ceremonies are usually organized during touristic season (April – October), after consultation with castle management, there are also possibilities of having the ceremony during winter.
If you have chosen your wedding date, you have to also discuss the date with Register office of Telč (Matrika města Telč). To reserve a date for your wedding please contact the registrar (+420 567 112 462, renata.konickova@telc.eu).
The price is 5 000,- CZK for ceremony (rent of wedding venue, wedding coordinator for time of your ceremony). Unfortunately we do not provide floral decoration, but we will be happy to help you by using your flowers for decorating the venue.
The regular ceremony lasts about 20 min, we will guarantee you photo session in your venue for another min 10 – 15 min.
The most popular venues are:
Picture gallery
Interior, 20 sitting places, max. 100 people
St. Eustace chapel
Interior, 15 sitting places, max. 30 people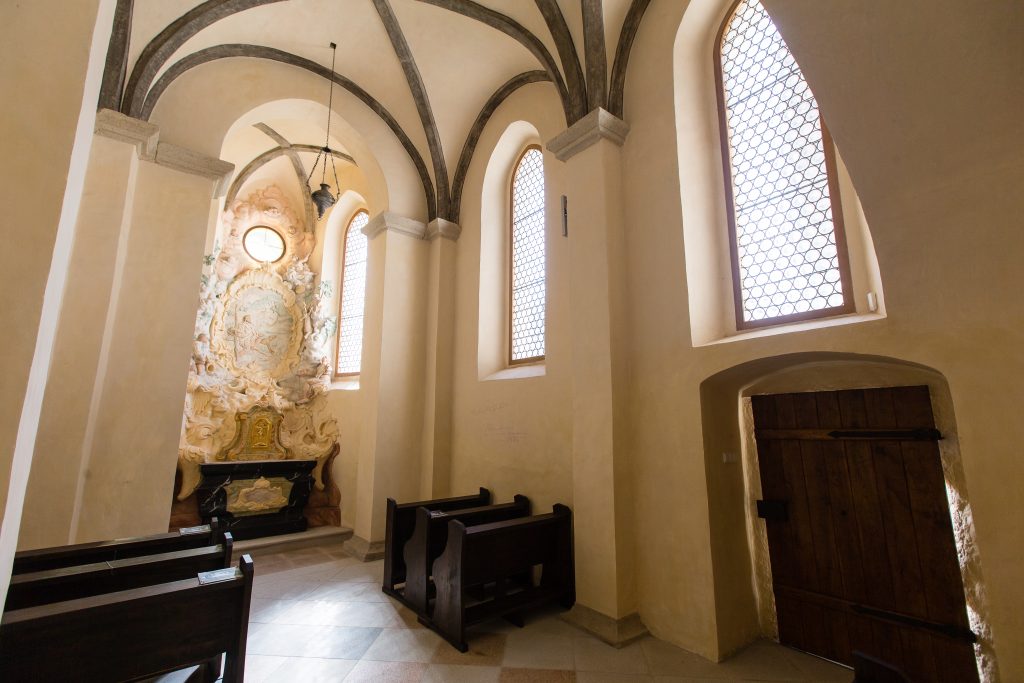 Exterior – in front of the castle
20 sitting places